ShopWithScrip Enrollment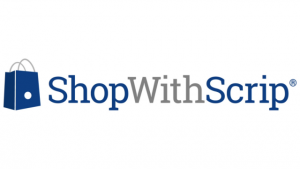 Enrollment Code:
4DBLLCCC5L858
To enroll click the image above or the link below and enter the enrollment code, click register and continue with the personal information entry:
ShopWithScrip Enrollment
Do you shop online or in person at Target, Wal-Mart, Kohl's, JC Penney, Barnes and Noble, Best Buy, Macy's, Toys R Us or Amazon? Do you eat at Bonefish Grill, Chipotle, California Pizza Kitchen, Panera, McCormick & Schmick's or Smashburger?
Do you pass out gift cards at Christmas, birthdays or as teachers' gifts?
Do you want to help Hope and its ministries while doing your normal shopping?
Hope has partnered with ShopWithScrip, a national program that allows us to order gift cards at face value and receive a percentage of the purchase price to help fund our church and its ministries.
Hundreds of retailers and restaurants are available, including Target, Wal-Mart, Amazon, Chipotle and Southwest Airlines. You can help by simply using gift cards instead of cash or credit at the places where you normally shop or dine!
Once registered with ShopWithScrip, there are three ways to participate:
Order physical gift cards to use or give away. Hope plans to make a monthly order for gift cards, to reduce our shipping costs.
Order printable gift certificates that can be used within seconds of purchase. If you're going out to dinner, check the list, buy and print a gift card. See something you want at the mall? Buy while you wait in line and help Hope in minutes.
Reload cards you have already purchased through the program.
Payments can be made by check or through PrestoPay, with funds coming directly out of your checking account. Payments made by check are FREE, while PrestoPay purchases cost just 15 cents an order.
Order forms for common gift cards and a list of available retailers and restaurants are available at the Welcome Center. Contact Patti Jo Oakley ([email protected] or 303-689-0433) or Melissa Trujillo ([email protected] or 719-271-0847) to enroll or get more information.