The Land New Church Start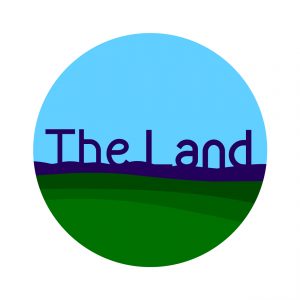 Read about The Land's $250,000 Legacy Fund Grant Here
Save The Date for the Next Worship at The Land!
Saturday, November 11th @ 10:00 a.m.
840 S. Powhaton Rd.  Aurora, CO 80018
Bring a lawn chair, water bottle and sturdy shoes!
Volunteer at the next worship at The Land
Would you like to help ensure safety and hospitality during Worship on the Land? We are looking for volunteers to help with setting up tents, tearing down tents, providing brunch items, and ensuring people cross the street safety. During worship services we are looking for volunteers to read scripture and help serve communion. Sign-up using the sign-up genius link below.
http://www.signupgenius.com/go/10c0d49aea82aaaf94-theland2
What is The Land
The Land envisions a faith community that nourishes sacred relationships between the Creator and all of Creation. Our mission is to integrate agricultural practice and spiritual disciplines to facilitate individual and communal transformation. Through worship, small group engagement, and missional activities, "The Land" exists to collectively answer the question, "What does Holy Living look like in the 21st century?" Just as John Wesley sought to inspire people toward a practical theology, "The Land" invites people to experience discipleship as they care for the earth, harvest God's gifts, and fill the souls and stomachs of their neighbors.
Physical Structure – the plan for the physical The Land

Edible Labyrinth
1.5 Acres/5ft wide, crushed granite, handicap accessible pathway to central large gathering space/2.4 miles of pathway/.8 acres of in-ground growing beds
Outdoor Amphitheatre
Seating for up to 200 people/fire pit and platform/Handicap accessible paths
Cathedral Greenhouse
4,000-9,500 SF/multi-functional space for worship services and year round growing of produce
Barn/Bunk House
6,000-8,000SF/2-story bldg. w/ commercial kitchen/seating for 250 with tables/accommodations for groups of up to 20 people to stay overnight
Programmatic Purpose – the plan for the ministry of The Land

Laboratory for spiritual growth in the garden/Community education/School partnerships/Holiday and Sacramental celebrations/Missional and Educational Opportunities
Outdoor worship services, community concerts, and Christian educational opportunities
Worship services and small group gatherings, educational classes for neighborhood groups
Facility for larger gatherings, congregational celebrations, school field trips, overnight mission trips, fundraising events, weddings and memorial receptions, conferences
legacy fund grant application 2015