KAIROS YOUTH GROUP
Mission Statement: "Transforming the world by making disciples of Jesus Christ."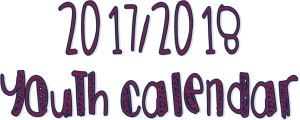 Safe Sanctuaries: This is a safe place for youth! When the crowd tried to keep the children away from Jesus, he was quick to respond, "Let the children come to me." Jesus taught that children were to be included and provided for within the community of faith. Today, the church may be the only place where some children find the unconditional love and care they so desperately need to grow and thrive. As Christians at Hope United Methodist Church, we must take our responsibilities to our children very seriously.
In all of our Children and Youth Programming, we at Hope Church
1. Require that children and youth are always with two adult volunteers at all times.
2. Require all volunteers and staff working with children and youth to have and pass background checks.
3. Follow the Safe Sanctuaries standards set forth by the Rocky Mountain Conference of the United Methodist Church.
For more information on Youth Ministry, contact our Director of Youth Ministry, Tiffany Malone at [email protected]
Youth Medical Authorization Form:
Medical Authorization Form 2017/2018
"For I am not ashamed of the Gospel, because it is the power of God that brings salvation to everyone who believes: first to the Jew, then to the Gentile." –Romans 1:16