KAIROS YOUTH GROUP
Mission Statement: "Transforming the world by making disciples of Jesus Christ."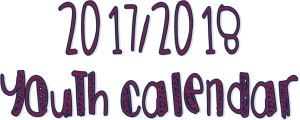 Charles A. Herbel Scholarship Opportunity:
Scholarship can be viewed here: Charles A. Herbel Scholarship
Fall Retreat Informational Flyer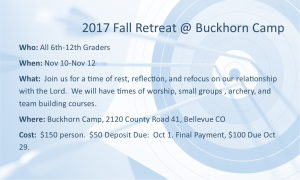 Faith Renewed:  As we head our youth group in the direction of focusing on serving others, our faith will need to be the cornerstone of all that we do! With the help of the youth we will be exploring new and engaging ways in which we can deepen our individual walks with Christ and also further our understanding of Biblical principles and the promises of the Gospel.
Games at Hope: Seeking to make the group a Christian fellowship where all are welcome as they are, our goal is to make the group have a very relaxed and welcoming atmosphere where we can have fun and a good time while worshiping Christ through our play. Game time will be a constant during our Sunday Night Fellowship time.
Music Worship Plan: Much interest has been shown in furthering the music and worship time of our Sunday night youth group. We are beginning each youth session with a time of worship and prayer through our voices, hands, and souls.
Many wonderful events, along with our every week Sunday night youth group aim to allow our youth the opportunities to be Christ's hands and feet in the community, and to grow in their personal walks with him!
Safe Sanctuaries: This is a safe place for youth! When the crowd tried to keep the children away from Jesus, he was quick to respond, "Let the children come to me." Jesus taught that children were to be included and provided for within the community of faith. Today, the church may be the only place where some children find the unconditional love and care they so desperately need to grow and thrive. As Christians at Hope United Methodist Church, we must take our responsibilities to our children very seriously.
In all of our Children and Youth Programming, we at Hope Church
1. Require that children and youth are always with two adult volunteers at all times.
2. Require all volunteers and staff working with children and youth to have and pass background checks.
3. Follow the Safe Sanctuaries standards set forth by the Rocky Mountain Conference of the United Methodist Church.
For more information on our Youth Ministries, contact our Director of Youth Ministries, Tiffany Malone at [email protected]
Youth Medical Authorization Form:
MedicalAuthorization
"For I am not ashamed of the Gospel, because it is the power of God that brings salvation to everyone who believes: first to the Jew, then to the Gentile." –Romans 1:16