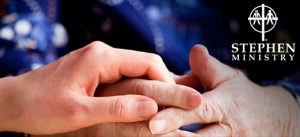 Stephen Ministers Are Available For Care Receivers 
Hope United Methodist Church is part of a local network of Stephen Ministers who are trained to offer high-quality, one-to-one Christian care to people going through tough times. A Stephen Minister usually provides care to one person at a time, meeting with that person once a week for about an hour. If you are currently struggling through a difficult time in your life (experiencing grief, divorce, job loss, chronic or terminal illness, or some other life crisis) and would like to be matched with one of the seven Stephen Ministers currently seeking a care receiver, please contact Pastor Stephanie at 303-779-1040 (x20) or [email protected].
Hope Wheels Care
Providing Food, Friends and Fellowship to Neighbors. To take advantage of this service, or for any questions please contact Hal Wright (303) 662-9674.