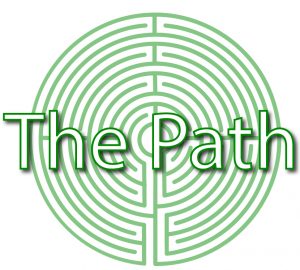 God's presence is in the things closest to us, things that we touch and feel, that we move and live with day by day."
–Henri Nouwen
Through small groups, individual spiritual support, and self-directed commitments, The Path Discipleship Process invites you to align your everyday life with practices that reconnect you to God and others. During this three month process, participants make intentional commitments to service, spiritual practice, and small group gatherings that will enrich their spiritual life and deepen their relationship to God. Path Sessions are offered in the Summer, Spring, and Winter.
The Path functions as a framework for creating spiritual attentiveness within the context of each individual life. Ready to learn more about how The Path works?
Path on the Patio – is Full for the summer.
Family Path Session
Families in all forms are invited to discover the power of contemplative prayer this summer. Families will gather for a meal and will engage in hands on activities that will broaden your understanding and use of prayer as individuals and as a family unit. Family Path Gatherings will meet in Fellowship Hall on Wednesday evenings from 5:30 p.m.-7:30 p.m. on June 14, 28; July 12, 26; August 9, 23. Registration will close May 30, 2017. To register sign up at the welcome station or email Pastor Stephanie at stephanie.price@hope-umc.org. Family Path Gatherings are limited to six families per Path Group so please register early!
For more information, contact Pastor Stephanie Price at stephanie.price@hope-umc.org.
Here is some more information needed for The Path.
The Path Video – Fall 2015 Participants share why you should take The Path!
Winter 2016 Participants share their thoughts about The Path!